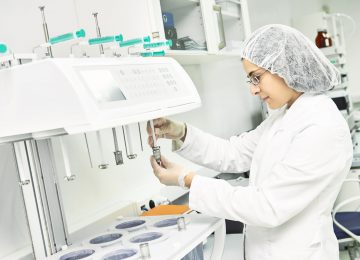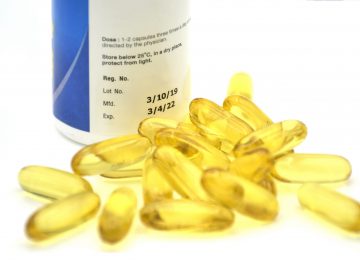 Stability testing and sample storage
Synergy Health Utrecht offer a wide range of cGMP stability studies and storage testing facilities for pharmaceuticals (Active Pharmaceutical Ingredient (API), or finished formulations).
If you are launching a new pharmaceutical product or you need to perform an on-going or in-use stability study of your existing product, Synergy Health is your partner. We offer a wide range of sample storage conditions and testing services in our laboratories.
We understand that reliability is a key performance factor in storage of stability testing samples. To ensure temperature and relative humidity during the total stability study's time frame, our storage rooms are continuously conditioned and controlled. An alarm system will be activated if any condition falls out of specification. At our laboratories, samples can be stored according to ICH conditions, custom stability studies and storage testing is also possible.
Performing stability studies is not just placing your samples in a cabinet, thorough administration and filing comes with it. A stability study protocol contains sample information, details of the testing program and projected study timeframes. Before reporting data to our customers, results are statistically evaluated to detect potential trends.
The following ICH storage conditions are available at Synergy Health:
Conditions according to ICH:
– 20°C ± 5°C
5°C ± 3°C
25°C ± 2°C/60% RH ± 5% RH
30°C ± 2°C/65% RH ± 5% RH
40°C ± 2°C/75% RH ± 5% RH
Setup of stability studies
The custom setup of stability studies is possible:
In general, we edit a study protocol before start up. Also, testing for API's, clinical trial materials, formulated products
Tailored reporting: time point and final reports
All ICH conditions storage
Photo stability studies lightsource
Suntest CPS, air cooled Xenon arc lamp
Total exposure area: 560 cm2
Related services
Synergy Health also offers support on analytical method development and validation. The analytical method used in stability studies needs to be "stability indicated." A forced degradation study is an essential tool in developing a stability indicating method. We offer acid-, base-, light-, humidity and heat manipulation.
Our test methods
| | |
| --- | --- |
| Active Pharmaceutical Ingredient | Compendial method BP/EP/JP/USP |
– Initial Stability Study
– Ongoing Stability Study
| | |
| --- | --- |
| Excipients | Compendial method BP/EP/JP/USP |
– Initial Stability Study
– Ongoing Stability Study
| | |
| --- | --- |
| Finished formulations | Compendial method BP/USP/ Customer specific method |
– Initial Stability Study
– Ongoing Stability Study
– In-Use Stability Study