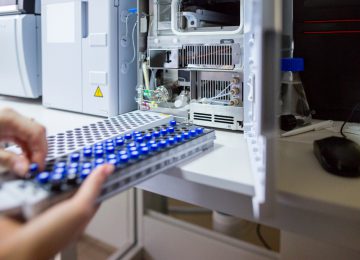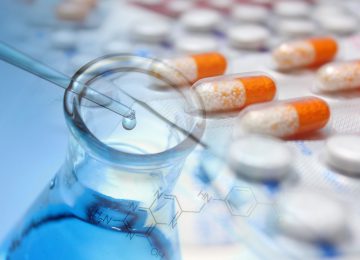 Synergy Health provides Quality Control Testing of formulated finished products, active pharmaceutical ingredients and excipients for the pharmaceutical industry.
No pharmaceutical product can be manufactured without first using raw material analysis to establish the identity, purity and quality of the raw materials to ensure the product is suitable for its intended use. When this critical step in the pharmaceutical manufacturing process is performed successfully, costly production problems and delays can be avoided.
Synergy Health has years of experience performing all types of analysis on active pharmaceutical ingredients, excipients and finished formulations. We offer compendial testing of raw materials, excipients and finished products, Quality Control testing of pharmaceutical products according to Customer-supplied or vendor supplied methodology is also possible.
Physical and chemical analysis
Apparent volume
Conductivity testing
Density
Disintegration testing
Resistance to crushing of tablets
Friability
Dissolution testing (apparatus I and II)
Neutralizing capacity
Optical rotation of drugs
Osmotic value
Particle size (sieve and microscopy)
Particulate contamination, visible and sub-visible (light obscuration particle count test)
pH
Refractive index
Uniformity of dosage units (mass and content)
Uniformity of mass
Viscosity
Water content of compounds
Assay
Related Substances/ impurities testing
Elemental impurities (trace metals)
Microbiological analysis
Absence of specific micro-organisms
Bioburden, TAMC and TYMC
Endotoxin testing (gel clot method, kinetic turbidimetric method)
Microbiological assay of antibiotics
Sterility testing
Identification of Micro-organisms
Physical and chemical raw material analysis
Boiling point
Clarity and degree of opalescence of liquids
Conductivity
Degree of coloration of liquids
Density of solids
Distillation range
Drop point
Elemental analysis (atomic absorption, atomic emission, graphite furnace, hydride system)
Freezing point
Identification testing
Infrared spectrometry
Limit tests
Melting point
Optical rotation
Osmolality
pH
Potentiometric determination of pH
Refractive index
Relative density
Residual testing (sulphated ash and total ash)
Titration (amperometric, complexometric and potentiometric)
UV-VIS spectrometry
Viscosity (capillary and rotating)
Water determination (loss on drying and Karl Fisher)
Chromatography
Gas chromatography with FID
High performance liquid chromatography (HPLC) with UV, PDA, RI detection
Size exclusion chromatography
Thin layer chromatography
Ultra-performance liquid chromatography with UV detection
Assays
Acid value
Ester value
Hydroxyl value
Iodine value
Peroxide value
Saponification value
Gas chromatography
High performance liquid chromatography
Titrations
Ultra-performance liquid chromatography
Impurities
Ethylene oxide and dioxan
Gas chromatography
High performance liquid chromatography
Particulate matter
Residual solvents
Ultra-performance liquid chromatography
Atomic absorption, atomic emission, graphite furnace, hydride system
Microbiological analysis
Absence of specific micro-organisms
Bioburden, TAMC and TYMC
Endotoxin testing (gel clot method, kinetic turbidimetric method)
Microbiological assay of antibiotics
Sterility testing
Identification of micro-organisms
Physical and chemical raw material analysis
Boiling point
Clarity and degree of opalescence of liquids
Conductivity
Degree of coloration of liquids
Density of solids
Distillation range
Drop point
Elemental analysis (ICP-MS, atomic absorption, atomic emission, graphite furnace, hydride system)
Freezing point
Identification testing
Infrared spectrometry
Limit tests
Melting point
Optical rotation
Osmolality
pH
Potentiometric determination of pH
Refractive index
Relative density
Residual testing (sulphated ash and total ash)
Titration (amperometric, complexometric and potentiometric)
UV-VIS spectrometry
Viscosity (capillary and rotating)
Water determination (loss on drying and Karl Fisher)
Chromatography
Gas chromatography with FID
High performance liquid chromatography (HPLC) with UV/VIS, PDA, RI detection
Size exclusion chromatography
Thin layer chromatography
Ultra-performance liquid chromatography with UV/VIS detection
Assays
Acid value
Ester value
Hydroxyl value
Iodine value
Peroxide value
Saponification value
Gas chromatography
High performance liquid chromatography
Titrations
Ultra-performance liquid chromatography
Impurities
Ethylene oxide and dioxan
Gas Chromatography
High Performance Liquid Chromatography
Particulate matter
Residual solvents
Ultra-Performance Liquid Chromatography
ICP-MS, Atomic absorption, atomic emission, graphite furnace, hydride system
Microbiological analysis
Absence of specific micro-organisms
Bioburden, TAMC and TYMC
Endotoxin testing (gel clot method, kinetic turbidimetric method)
Sterility testing
Identification of micro-organisms