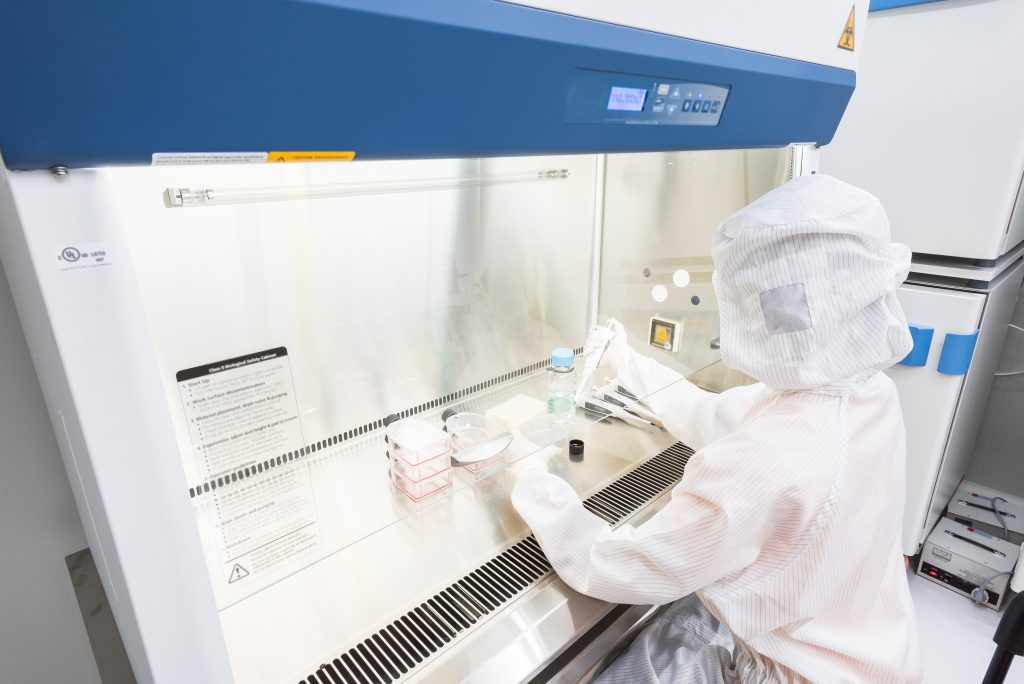 Environmental monitoring testing services
Environmental Monitoring (E/M) is a program designed to demonstrate the control of viable (living microorganisms) and non-viable particles in critical areas. These areas include clean-rooms, laminar flow hoods, biological safety hoods, isolators, glove boxes, molding machines, kit assembly lines.
The environmental monitoring process involves viable and not viable control: viable monitoring refers to testing for the detection and enumeration of bacteria, yeast and mold.  It includes the monitoring of personnel, air and area surfaces for microbial contamination.  And differs from non-viable environmental monitoring which is a reference for particle counts measured by a laser counter.  Viable counts provide metrics on the potential for contamination of a company's products as well as demonstrating the veracity that a clean room is functioning as designed and being properly maintained.  Surface and air monitoring exhibit the asepsis of the product manufacturing operation.
Companies who have their clean room facilities monitored do so to ensure their desired/required quality standards are met.
The areas that are sampled in a clean room include:
Personnel (gloves, gowning)
Air (particle counts, viable counts, temperature and humidity, HEPA filters)
Surfaces (floors, walls, equipment, swabs, contact)
Visualization of airflows and directional verification (Smoke Test)
Differential pressures of the classified rooms
Lighting level
Water testing: microbiological and chemical
Compressed air monitoring: viable and non-viable
Disinfectant qualification
By monitoring the manufacturing environment from a microbial perspective, control of contamination can be demonstrated, reducing the both the risk to products and possible sterilization failures.
Specification for class or grade of clean rooms are based on environmental monitoring as detailed in ISO 14644 or within the rules and guidance for pharmaceutical manufacturers and distributors (USP or GMP).
Two flexible service options
On-site monitoring package carried out by qualified Synergy Health technicians at intervals and times suited to the Customer
Monitoring plates "kits" and loan of testing instruments sent out, so Customers can perform their own monitoring
For both services, an initial site visit is available to discuss environmental monitoring requirements, sampling locations and to give guidance on the regulations covering clean areas (cleanrooms).
Specification of Cleanrooms
The operation performed in the cleanroom will define what class or grade of cleanroom is required. Environmental monitoring allows the cleanroom to be assessed to the specified limits and define the cleanroom grade or class. The assessment is based on air particle counts and microbial contamination of air and surfaces within the cleanroom.
Environmental monitoring and cleanroom certification is offered for:
Pharmaceutical manufacturing
Raw materials production
Medical device manufacturing
Packaging manufacture