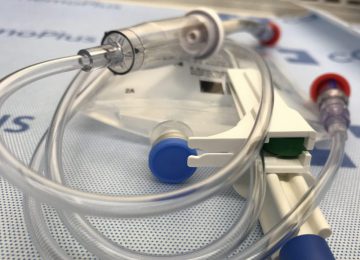 The safety of medical devices is close to our hearts
Medical device market is very diverse and like pharmaceuticals these products contribute to our quality of life. Diversity of medical devices is enormous as products come in all kinds of forms and shapes. Contact of a medical device with a living creature may be short term or permanent when talking about endoprostheses. Contact come in various ways, i.e. through skin contact, blood, eyes or other ways of body contact between the medical device and human or animal body.
Thorough testing of a medical device is key to meet quality- and safety standards globally.
Synergy Health offers several tests to medical device manufacturers to help them market their products to the market safely.
Offered tests are Ethylene Oxide (EO) residual testing solutions according to ISO 10993-7 to determine EO-residual levels in the product after sterilization by EO processing. Also particulate matter tests according to United States Pharmacopoeia <USP> are offered for medical devices that come in contact with body fluids.
Are you interested in what Synergy Health can offer your business, please contact us.
Tests according to ISO 10993-7 and USP
| | |
| --- | --- |
| EO Residual Test | ISO 10993-7 |
| EBH Residual Test | ISO 10993-7 |
| ECH Residual Test | ISO 10993-7 |
| EG Residual Test | ISO 10993-7 |
| | |
| | |
| --- | --- |
| USP <788> (Method I) Light obscuration method | USP 788 |
| | |